Cables
Totaldac offers most cables needed by your system. Some are made by Totaldac, some other are made by partners.
Totaldac UP12 AES-EBU cable
The Totaldac UP12 AES-EBU cable is an upgrade for the d1-twelve-mk2 DAC. It can replace the d1-twelve-mk2 AES-EBU stock cables, or it can be used for any other AES-EBU usage.
This cable is large but very flexible, the conductor resistance is very low. It has been designed to give both air and body to the sound.

"L'UP12 est un condensé de l'idéal sonore recherché par Totaldac: matérialité, corps, présence, tout en préservant une définition bien intégrée à toutes les fréquences, de façon naturelle." Bruno Castelluzzo, haute fidélité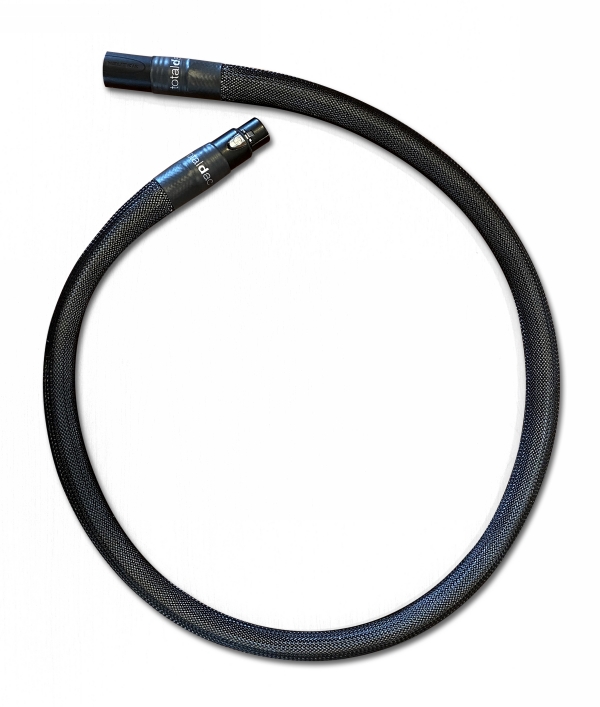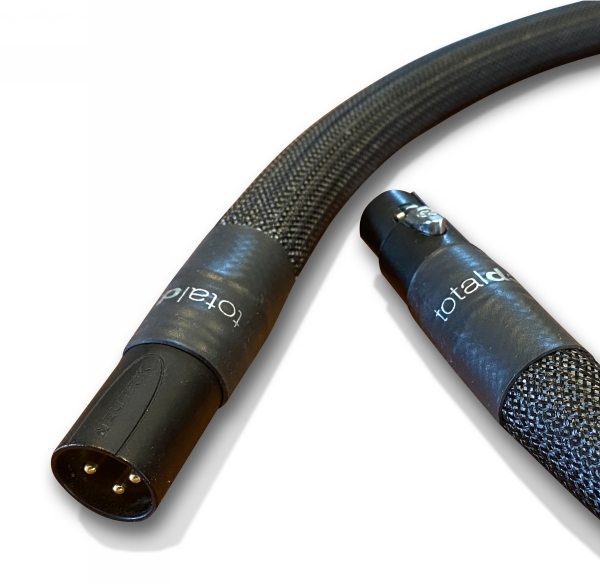 Totaldac c102 speaker cable
The Totaldac c102 speaker cable has been developed originally for the d100%wood speakers.
It matches perfectly the d100 speakers.
It fits perfectly the large binding posts of the Totaldac Amp-1 amplifier.
It is very flexible and very easy to use.
By default it is mounted with spades but bananas are also possible on demand.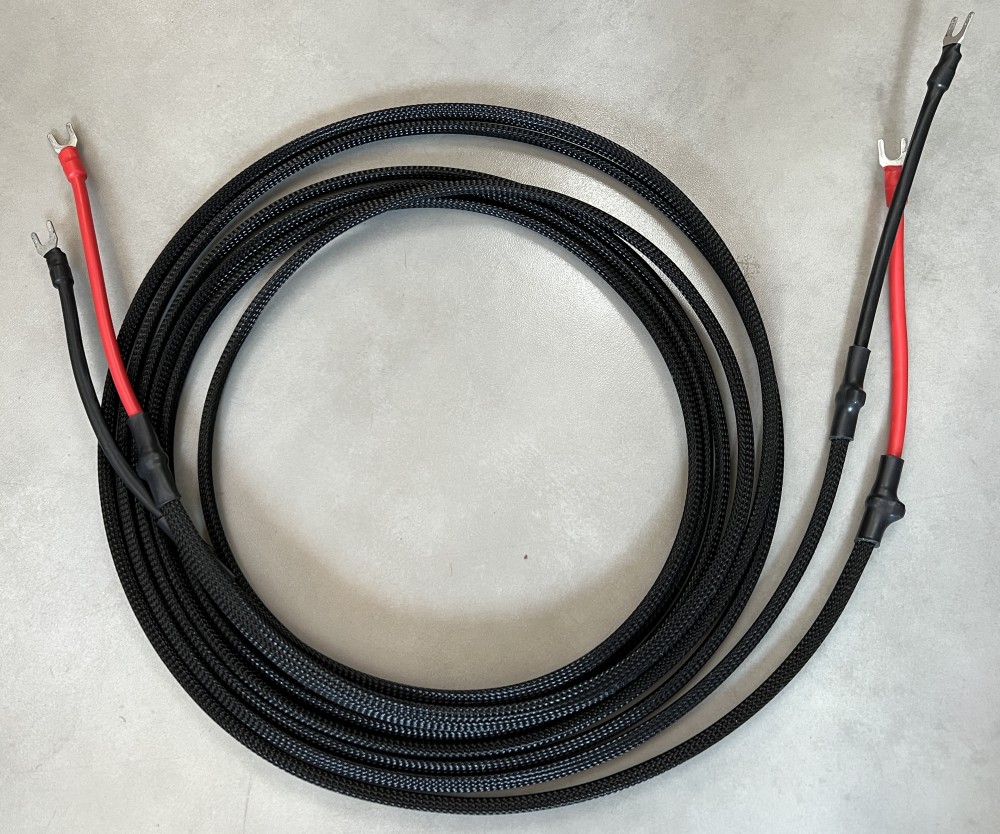 These videos allow you to listen to the speaker cables:
Pavarotti
Totaldac ethernet cable/filter for audio or for video
The RJ45 ethernet filter/cable is a Totaldac exclusivity which improves the sound of any DAC or music server using an ethernet link.
The filtering of high frequency pollutions improves the soundstage and makes the sound more natural.

"More textured squeak from fingers on strings, hyper-realism to the sound of hand slaps, and brushes on drum skins seemed countable.
The X,Y & Z plane layering of instruments comes across as a natural, organic and human mixture of the players." Rafe Arnott, Audiostream
"The sound improves quite considerably with this cable. The musicians are now made of flesh and blood, the whole thing looks full, without loss of resolution.
In other words, without this cable you give away a lot of performance." Jürgen Saile, HIFIstatement
"Tiny things sound more pronounced or noticeable, they have more natural decay and are placed in the soundstage with better definition and delicacy." soundbsessive.com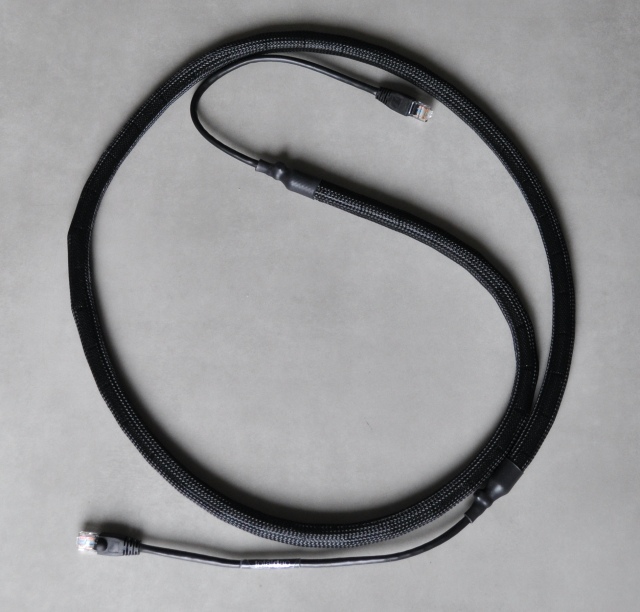 The ethernet LAN cable/filter is compatible with ethernet under Windows, MAC ou Linux. It is obviously bit perfect.
length 2m, weight about 1kg.
The 2m cable/filter can also be connected to a longer RJ45 cable using a female/female coupler, available from Totaldac or anywhere else: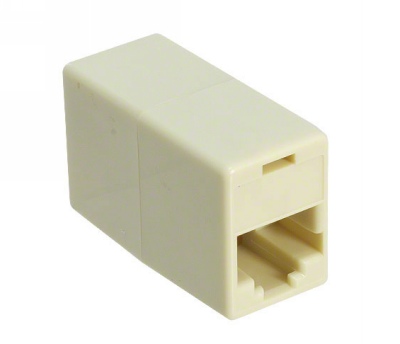 Totaldac USB GIGAFILTER
Try this very high end USB filter and discover the capability of your DAC.
It replaces all accessories that you may have for USB: USB cables, USB isolators, USB filters, USB power supplies...
It has a great effect for a Totaldac product but also for any other streamer or computer. It also tranforms the sound of the Devialet amplifier.

"once in the system, the absence creates an instant hankering of plugging it back..." Matej Isak, MONO&STEREO
"... better timbre ... more controlled bass ... better soundstage ...
In a word GIGA-effective" Dominique Mafrand, haute fidélité
"What I ended up concluding is that the totaldac Gigafilter most definitely changes the way a given DAC sounds, with the degree of "change" tending to be somewhat DAC-dependent.
More to the point, the Gigafilter can be an effective tool for taming some of the harsh "nasties" that might still be evident in digital playback.
It does this by "smoothing out"/"organically filling-in" the sound by revealing much needed harmonic texture and meatiness, but without editorializing in other ways." John Richardson, part-time audiophile
"The most impressive USB cable I know" audioht.co.kr
"The Totaldac d1 USB Gigafilter cable has a very relaxed and liquid sound.
The mids are more forward and very well-contoured, which gives vocal recordings a pleasingly sultry and bloomy sound.
It's free of any digital harshness and has a very analog-sounding presentation. The best thing about this cable is its solidity in the mids.
This makes listening to vocal recordings a sheer joy." Jay Luong, AUDIO BAKON


Example of reference system using a GIGAFILTER USB
Echole
Echoles cables from Signature line to Infinity are used as reference and available for demo.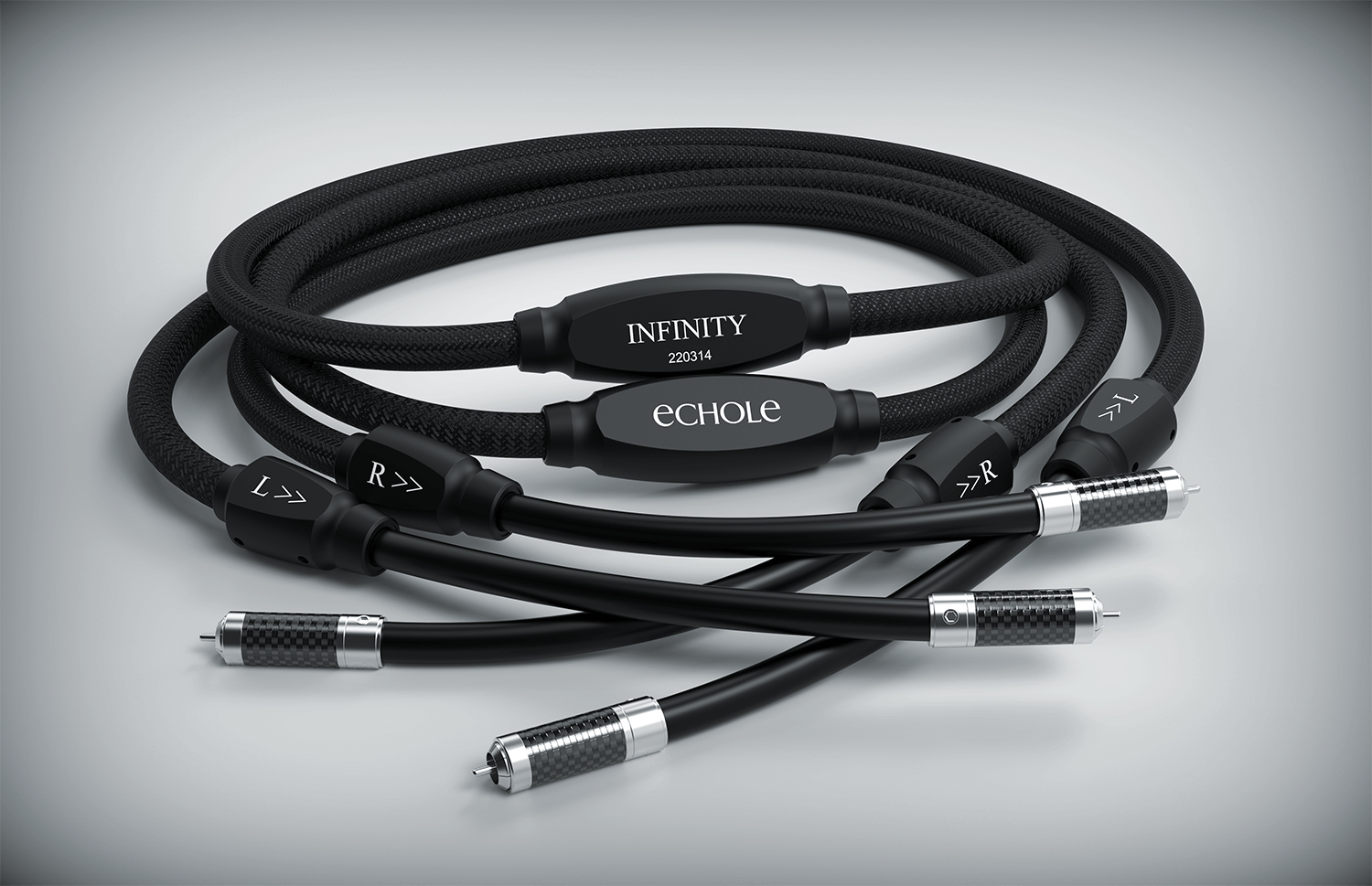 All echole cables are available for purchase, USD prices excl VAT.
ESPRIT
Totaldac has also selected and made customized an Esprit power cord.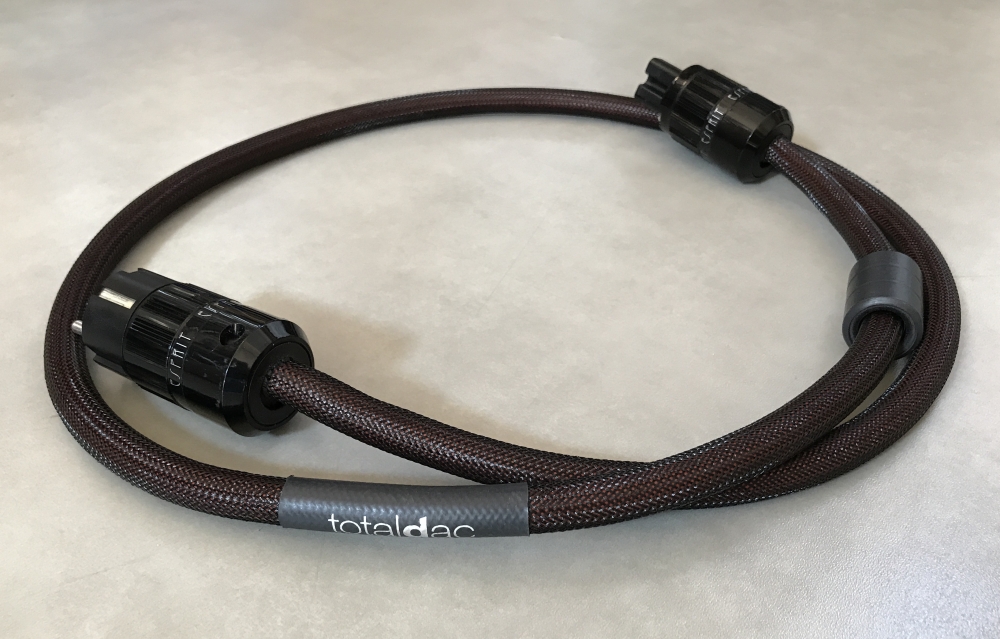 mobile phone: +33 6 18 03 14 08 (European time zone, Whatsapp compatible)