Cables
Totaldac offers most cables needed by your system. Some are made by Totaldac, some other are made by partners.
Totaldac UP12 AES-EBU cable
The Totaldac UP12 AES-EBU cable is an upgrade for the d1-twelve-mk2 DAC. It can replace the d1-twelve-mk2 AES-EBU stock cables, or it can be used for any other AES-EBU usage.
This cable is large but very flexible, the conductor resistance is very low. It has been designed to give both air and body to the sound.

"L'UP12 est un condensé de l'idéal sonore recherché par Totaldac: matérialité, corps, présence, tout en préservant une définition bien intégrée à toutes les fréquences, de façon naturelle." Bruno Castelluzzo, haute fidélité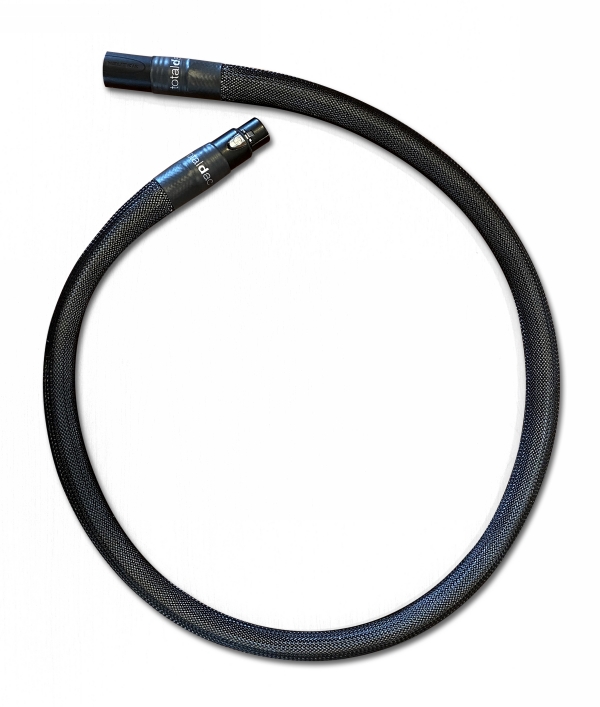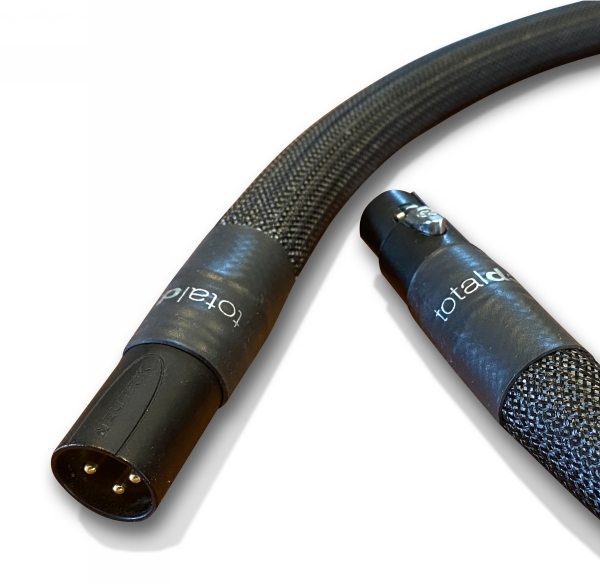 Totaldac RCA12 interconnect
The RCA12 is a RCA interconnect designed and manufactured by Totaldac.
It has been designed to be perfectly compatible with the direct R2R output of the d1-direct and d1-twelve DACs. It was also validated for other Totaldac DACs, drivers and amplifiers.
It was adjusted to give a very good focus as well as a very good tonal balance to get in the end a coherent sound.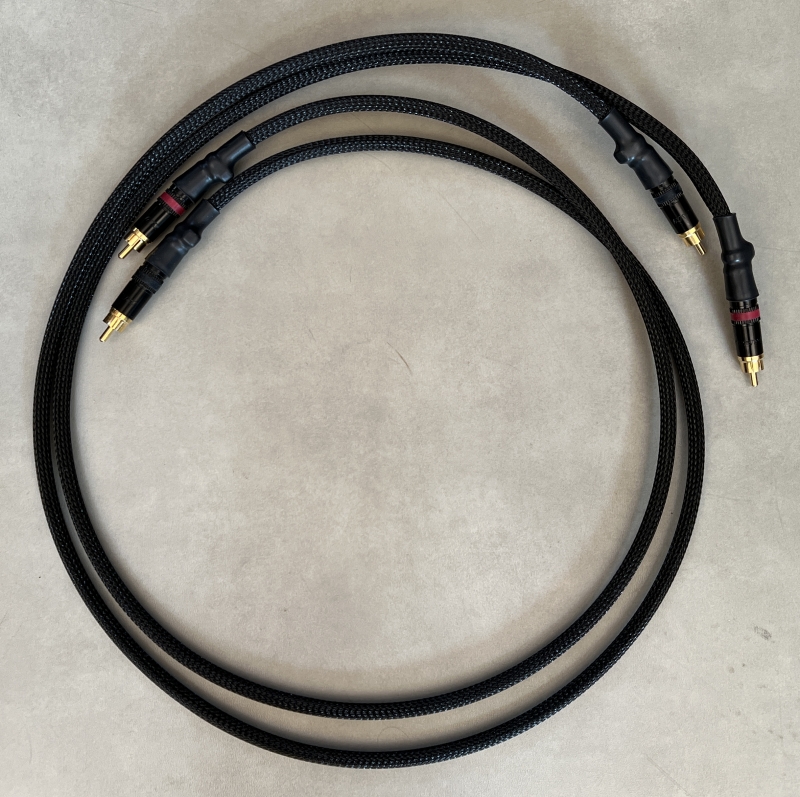 Totaldac c100 speaker cable
The Totaldac c100 speaker cable has been developed originally for the d100 speakers.
It matches perfectly the d100 speakers as it uses the same conductors and connectors as the internal wiring of the d100.
It has also been tested with success with the Totaldac d150 speakers and the Magico M6 speakers.
It fits perfectly the large binding posts of the Totaldac Amp-1 amplifier.
It is very flexible and very easy to use although its conductor section is as high as 4mm2.
By default it is mounted with spades but bananas are also possible on demand.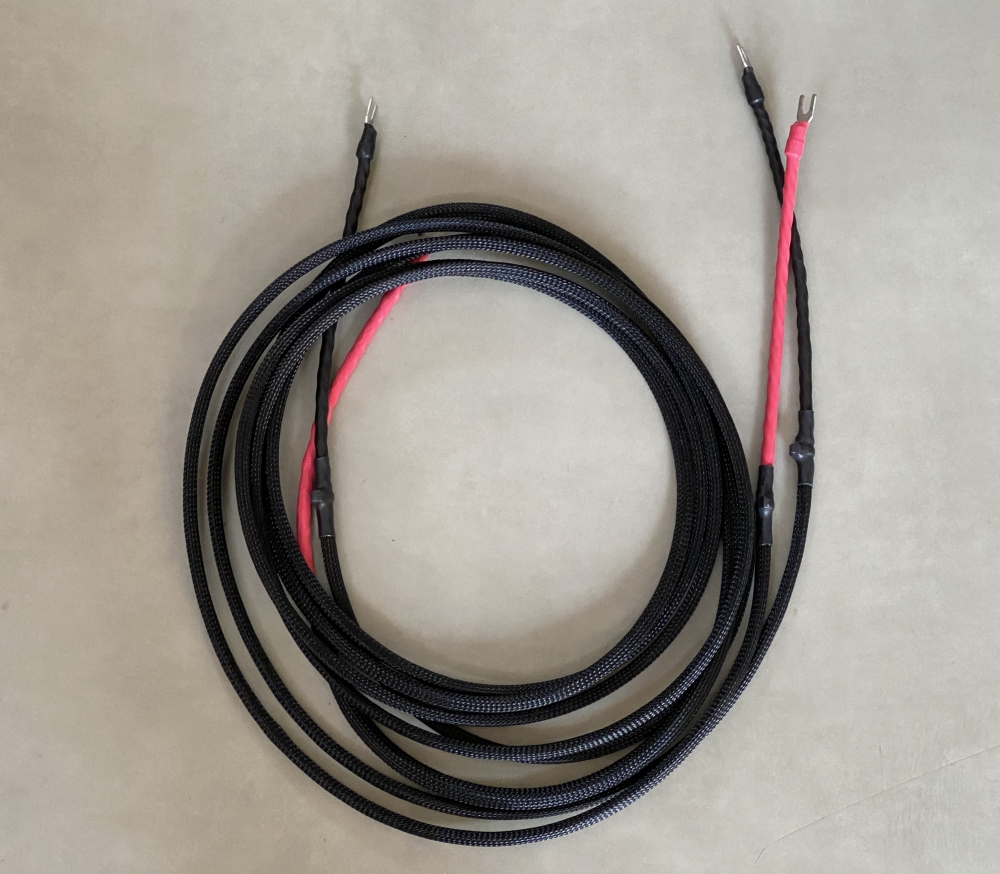 These videos allow you to listen to the c100 speaker cables:
Pavarotti
Totaldac ethernet cable/filter for audio or for video
The RJ45 ethernet filter/cable is a Totaldac exclusivity which improves the sound of any DAC or music server using an ethernet link.
The filtering of high frequency pollutions improves the soundstage and makes the sound more natural.

"More textured squeak from fingers on strings, hyper-realism to the sound of hand slaps, and brushes on drum skins seemed countable.
The X,Y & Z plane layering of instruments comes across as a natural, organic and human mixture of the players." Rafe Arnott, Audiostream
"The sound improves quite considerably with this cable. The musicians are now made of flesh and blood, the whole thing looks full, without loss of resolution.
In other words, without this cable you give away a lot of performance." Jürgen Saile, HIFIstatement
"Tiny things sound more pronounced or noticeable, they have more natural decay and are placed in the soundstage with better definition and delicacy." soundbsessive.com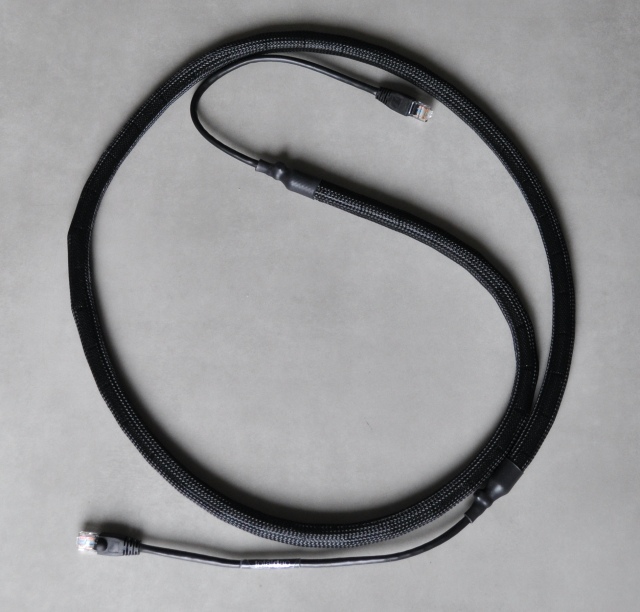 The ethernet LAN cable/filter is compatible with ethernet under Windows, MAC ou Linux. It is obviously bit perfect.
length 2m, weight about 1kg.
The 2m cable/filter can also be connected to a longer RJ45 cable using a female/female coupler, available from Totaldac or anywhere else: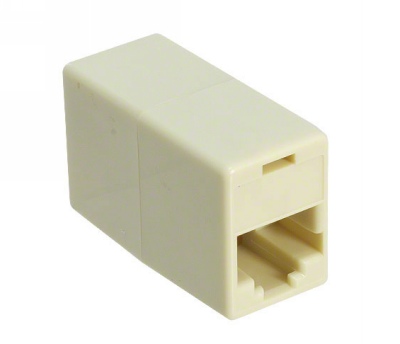 Totaldac USB GIGAFILTER
Try this very high end USB filter and discover the capability of your DAC.
It replaces all accessories that you may have for USB: USB cables, USB isolators, USB filters, USB power supplies...
It has a great effect for a Totaldac product but also for any other streamer or computer. It also tranforms the sound of the Devialet amplifier.

"once in the system, the absence creates an instant hankering of plugging it back..." Matej Isak, MONO&STEREO
"... better timbre ... more controlled bass ... better soundstage ...
In a word GIGA-effective" Dominique Mafrand, haute fidélité
"What I ended up concluding is that the totaldac Gigafilter most definitely changes the way a given DAC sounds, with the degree of "change" tending to be somewhat DAC-dependent.
More to the point, the Gigafilter can be an effective tool for taming some of the harsh "nasties" that might still be evident in digital playback.
It does this by "smoothing out"/"organically filling-in" the sound by revealing much needed harmonic texture and meatiness, but without editorializing in other ways." John Richardson, part-time audiophile
"The most impressive USB cable I know" audioht.co.kr
"The Totaldac d1 USB Gigafilter cable has a very relaxed and liquid sound.
The mids are more forward and very well-contoured, which gives vocal recordings a pleasingly sultry and bloomy sound.
It's free of any digital harshness and has a very analog-sounding presentation. The best thing about this cable is its solidity in the mids.
This makes listening to vocal recordings a sheer joy." Jay Luong, AUDIO BAKON


Example of reference system using a GIGAFILTER USB
Totaldac USB cable/filter
The USB filter/cable is a Totaldac exclusivity which improves the sound of any DAC or music server using a USB link.
A shielded aluminium box embeds high performance filters to suppress digital pollutions coming from the computer or the music server.
The sound is then more natural, more transparent and without harshness, the result is surprising and helps to improve playback quality from a computer based source.
It can even be used to connect a CD-drive to a computer a rip CDs with a better sound.

Comparison to the Light Harmonic Lightspeed USB cable ($999 to $1999, among the finest USB cables for Michael Lavorgna) by Michael Lavorgna, AUDIOSTREAM:
The Totaldac cable offered up a more fluid and relaxed sound.
By comparison, the Lightspeed cable made things sound a bit aggressive up top and also didn't provide as stable and solid a sound picture.
The Totaldac cable added that last bit of refined, nuanced, and natural flow.

"The LightHarmonic cable doubly underscored the HD800's straight-talking incision in the uppermost frequencies to contrast the TotalDAC D1 as the smoother talker of the two.." John Darko, 6moons
"The filter has the same effect of a very good analog interconnect cable when compared with a cheap one.
it is not a matter of tastes, this cable simply eliminates the digital interferences that come from the source but it does not alter the tonal and timbre balance of your source." Angelo Jasparro, AUDIO-ACTIVITY
"I would highly recommend that anyone considering purchase of the Totaldac d1-monobloc consider the Totaldac USB cable / filter." Steven Plaskin, AUDIOSTREAM
"AT the end of these tests, I think the TotalDac offers a better balance of most sonical aspects, compared to my other main favourite" Tony, SoundBsessive
"for my system it is the perfect additional component. As much as I was impressed with this cable it really does have to be one of the last things you add to your system whenever everything else is just right." Sonny Trigg, inearspace
"would likely please the listener who is seeking a more analog like presentation from their computer music. Highly Recommended." singaporehifi
"The best in its price range in our test even at twice the price", High Fidelity Magazines (China)
The filter/cable has been tested during the HIFIpig d1-tube review, making a real improvement.

The USB cable/filter is USB1 (12Mbit/s) and USB2.0 (480Mbit/s) compatible, it can carry pcm in synchronous or asynchronous mode or anything else, under Windows, MAC or Linux. It is obviously bit perfect.
The filter box embeds also a circuit to better protect your DAC from the possible over-voltages coming from the computer.
The filter/cable is made of more than 30 components and it is available in different length.
Echole
Echoles cables from Signature line to Infinity are used as reference and available for demo. Several pairs of RCA Infinity are immediately available.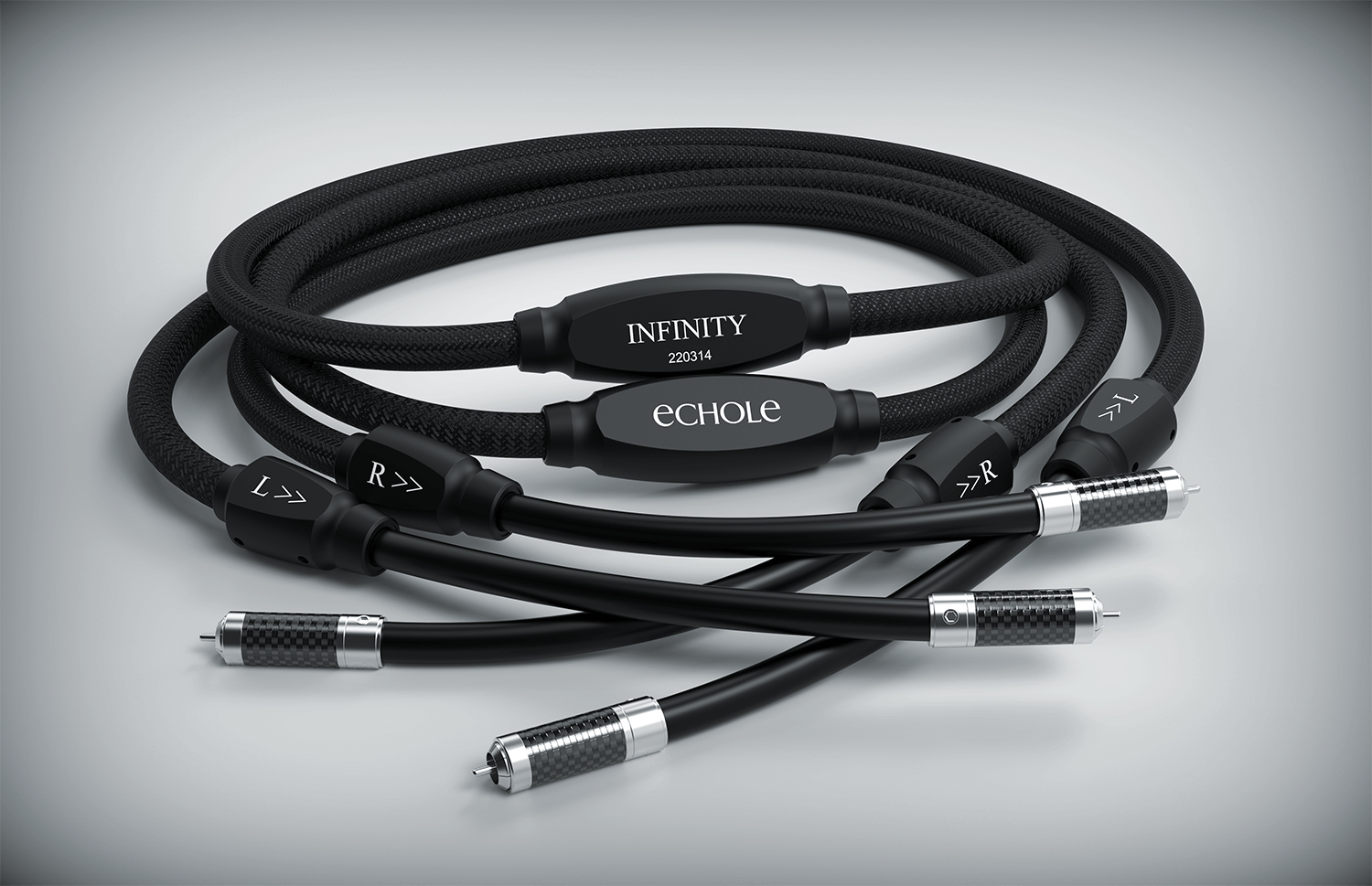 All echole cables are available for purchase, USD prices excl VAT.
Bibacord
Totaldac has selected and made customised for the sound quality the AES-EBU mk2 from Bibacord.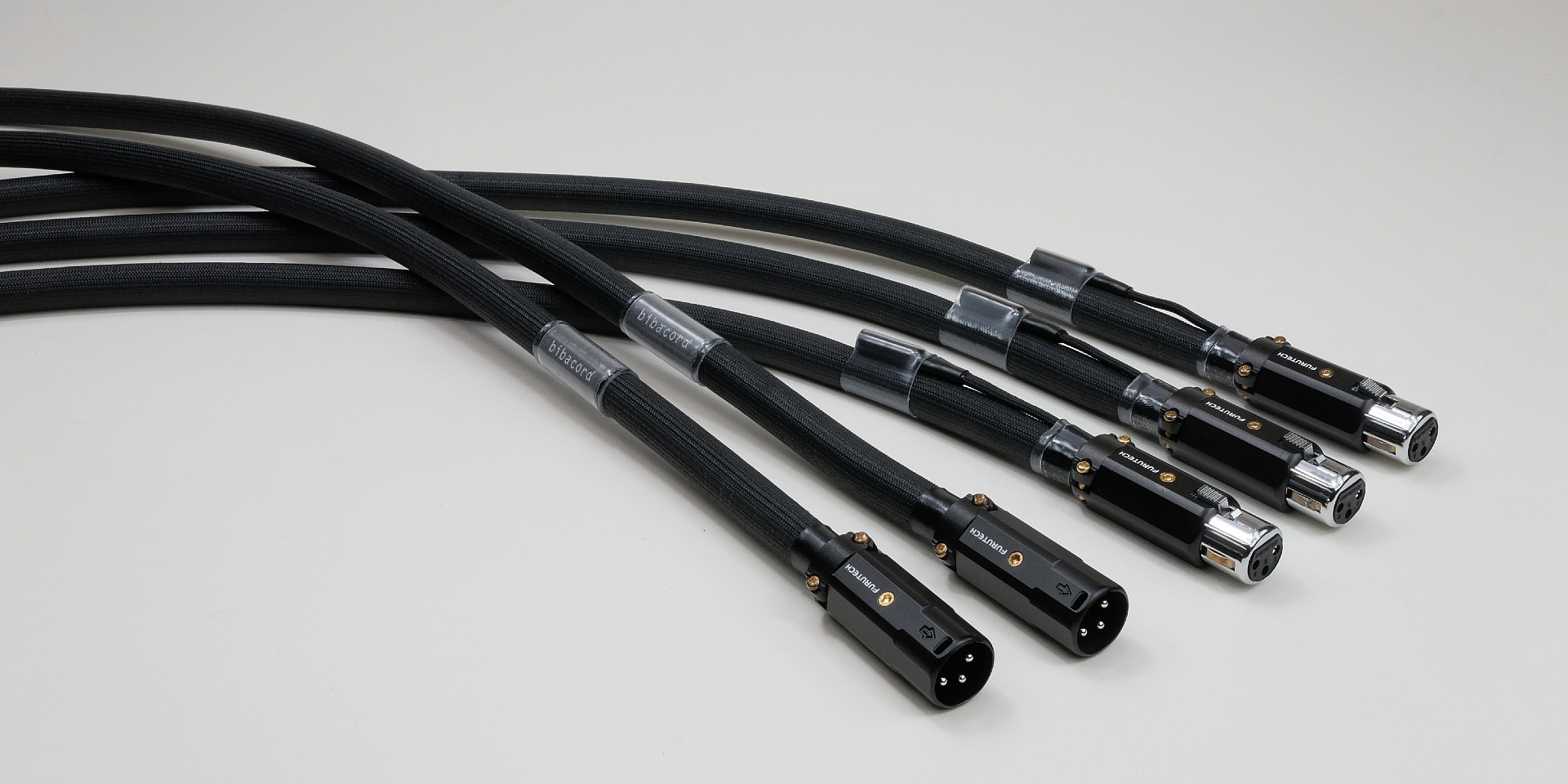 ESPRIT
Totaldac has also selected and made customized an Esprit power cord.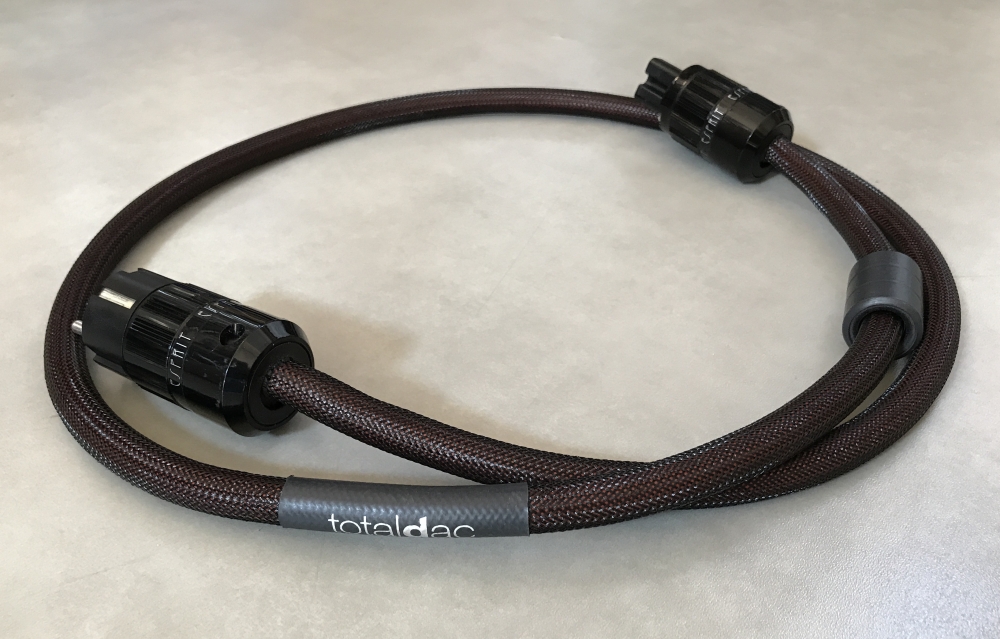 mobile phone: +33 6 18 03 14 08 (European time zone, Whatsapp compatible)