Listening
Totaldac will be in Munich hifi shows 2018 in two rooms (minimum):

-one 45sqm room in the HIGH END show, in Hall 4 (on the right of the entrance, close to Panasonic) from the 10th to the 13th of May,
demonstrating Totaldac sources on Totaldac d150 speakers.
The last 30 minutes of each day we will switch to several Focal Utopia headphones driven by big amplifiers, in this quiet room.
Vincent Brient will be always in this room.

-one 123sqm room in HIFIDELUXE (Marriott hotel, Berliner Strasse 93), in Salon A, from the 10th to the 12th of May, from 12:00 (noon) to 8pm,
demonstrating Totaldac d1-seven DAC, Holton Audio amplifiers, Tellurium Q cables and Soulsonic HOLOGRAMM-X speakers.


Depending on your country, I can ship the DAC for a 14 day test if you can give me a financial guarantee and if you pay the shipping.

South Korea: Top Audio Korea
24, Samseong-ro 82-gil, Gangnam-gu
Seoul, Republic of Korea
06184
tel: +82 70 7767 7021
mobile: +82 10 3252 7021


Mainland China: YueYing Video and Audio Limited.
Contact: He Ning, phone: 86-15611664311

Hong Kong: direct sale and retailer Volent
FT D , 13/F, Kee Shing Centre
74-76 Kimberley Road, Tsim Sha Tsui Kln
Hong Kong
Mr. Ben Lau
Tel: +852 3427 2308


Singapore and Malaysia: www.horizonacoustics.com.
144 Upper Bukit Timah Road
#03-15 Beauty World Centre
Singapore 588177
tel 91259149


In the United States of America a d1-server, reclocker and d1-twelve are available for listening, they are located 280miles from Dallas:
Please contact Totaldac directly.

You can come and listen to the DACs, in two auditoriums in Totaldac lab in France between Rennes and Mont-Saint-Michel: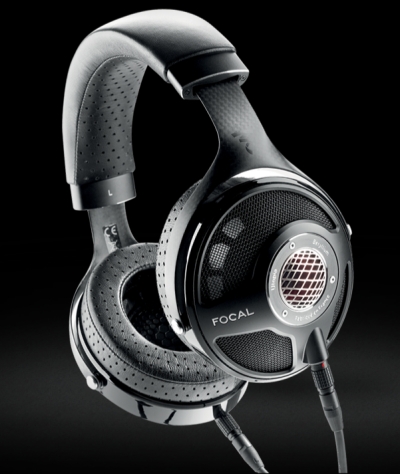 Totaldac was at the Munich show in May 2017:
-Totaldac d1-server + d1-twelve-SE digital source
-Absolare Integrated amplifier
-Totaldac, Echole and Bibacord cables
-Totaldac d150 speakers + subwoofers
-a d1-integral headphone + a Focal Utopia headphone.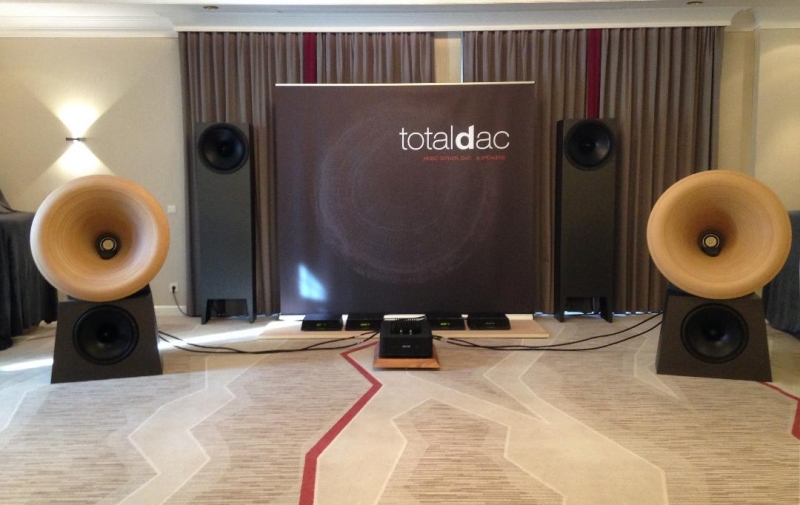 A totaldac source was also in these 4 other rooms:
-Absolare amplifiers and Echole cables, demoing Totaldac d1-server + d1-twelve-SE
-Engstrom&Engstrom amplifiers and Bibacord cables, demoing Totaldac d1-server + d1-twelve-SE
-VinylSavor amplifiers from Thomas Mayer, demoing Totaldac d1-server + d1-core
-Voxativ
"The totaldac sound, in my experience, is one of delivering the musical event as it was originally recorded, and here in Munich it seemed that
musical event was taking place in the room with me – no small feat in any sense – and considering it was a ballroom-sized space it made the
accomplishment all the more impressive. Brient has a loudspeaker design that when paired with his bespoke DAC/streamer/Server sources, and
an uncoloured amplifier is capable of utterly transporting the listener to the moment the track was recorded." Rafe Arnott, part-time audiophile.com
Amongs the best rooms according to Absolute sound, 3 used a Totaldac DAC as digital source: Absolare/Rockport, Voxativ and Engstroem/Marten. the absolute sound
Totaldac was in THE show in the USA 2016 in 2 rooms:
-"Best Sound" the absolute sound
Totaldac was in Munich High End 2015 in 4 large rooms:
-"Best Sound" AVShowrooms about Voxativ room
-"BEST IN SHOW" perfect sense
-"was for sure one of the highlights at the show for both the sound experience and what they represent" Mono&Stereo
-"My second-favourite sound of the show (after the ultra expensive Living Voice Vox Olympian room).
It sounded terrific to combine "analog" warmth with "digital" detail in a very rare balance whilst remaining domestically acceptable" Srajan Ebaen, 6moons
-"Belonged to the best that the show had to offer." Hifistatement (about Kaiser speakers room)
-"The system sounded lovely at low volume" Stereophile
-"So wonderful and truly relaxing Chopin Nocturnes on the big Fazioli grand piano." Hifistatement (about Goebel speakers room)
-"Last year Göbel had the best sound of the show, and sure enough this year the sound was even better!" MoizAudio
-"A highlight of course the installation of high-end Goebel, as always sounded for no apparent, clean, natural and refined aesthetics that exudes quality effort. Without doubt the best ..." hifilive.es
-"a sound that was very delicate and detailed at lower levels" the absolute sound
-"4 boxes of source gear is winning right" inearspace
-"uncanny sense of realism, ultra-natural" Stereotimes
-"Was sitting a while, it was lovely relaxant to get dabbing his ears with some great sounding here." nomono

room E115
drive: Totaldac d1-server or Jadis Calliope CD
DAC: Totaldac d1-twelve
amplifier: Analog Domain
speakers: Göbel High End
room E226
drive: Totaldac d1-server or CEC TL3N CD transport
DAC: Totaldac d1-dual
amplifier: Analog Domain
cables: Absolue Créations
speakers: Silberstatic
room F219
drive: Totaldac d1-server
DAC: Totaldac d1-twelve
pre + amplifier: Engstrom&Engstrom
cables: Bibacord
speakers: Kaiser Accoustics
room E222
drive: Totaldac d1-server
DAC: Totaldac d1-tube-mk2
Totaldac was at the High End show of Munich 2014, on a system composed of:
Totaldac d1-server + d1-twelve DAC, Kaiser speakers, Engstrom&Engstrom amplifiers, Bibacord cables
-"The DAC has a resolution that is unparalleled" Hifistatement
-"Once again, I was as impressed with the sound of the TotalDAC room as I was this same time last year.
The system produced a beautiful soundstage with an analog-like sound from a digital source." Stereotimes
-"The most analogue sounding digital? The TotalDAC! It sounds amazing." Parttimeaudiophile
-"The latter had my vote." "A super monitor I got to hear and very much enjoy was the Kaiser Acoustics Kawero! Chiara." Srajan Ebaen, 6moons
-"Best sound" highfidelity.pl
Totaldac at the High End show of Munich 2013:
-"Best of Show" listed. "The system sounded fantastic on concert grand—very natural with superb timbre and scale.
It was also sensational on trumpet, choir, and organ." The absolute sound
-"I got to hear the d1-tube DAC as well as the d1-dual DAC on separate occasions and they both made delicate, relaxed, and authoritative music in this system.",
"from the bit I heard, I'd certainly like to hear more" Audiostream (Stereophile)
-"I was very impressed with the sound... open, dynamic and uncompressed sound that was naturally presented much like live music" StereoTimes
-"Ein höchst interessantes Produkt ist der totaldac" Hifistatement
-"One of the standout rooms for me. My notes say beautiful! Definitally a sound I could live with" HifiPig
-"Definitely one of the best sets of the High End 2013" Audioreview.nl


office telephone: +33 2 90 02 11 39 (european time zone)
mobile telephone: +33 6 18 03 14 08 (european time zone)