totaldac records
Totaldac makes recordings of hifi systems but also recordings of musicians to help you have your own feeling about the sound quality, and to make you discover some musicians!
Recordings use no dynamic compression, they are just using a pair of microphones installed in the Totaldac auditorium.
The video recordings are published on the Totaldac Youtube channel in 4K resolution.
If you have no good headphone you can start with a "Sennheiser HD-25 light" headphone (about 99euros).
Some corresponding 96KHz/24bit stereo files are also available for download so you can easyly listen to them on your hifi system.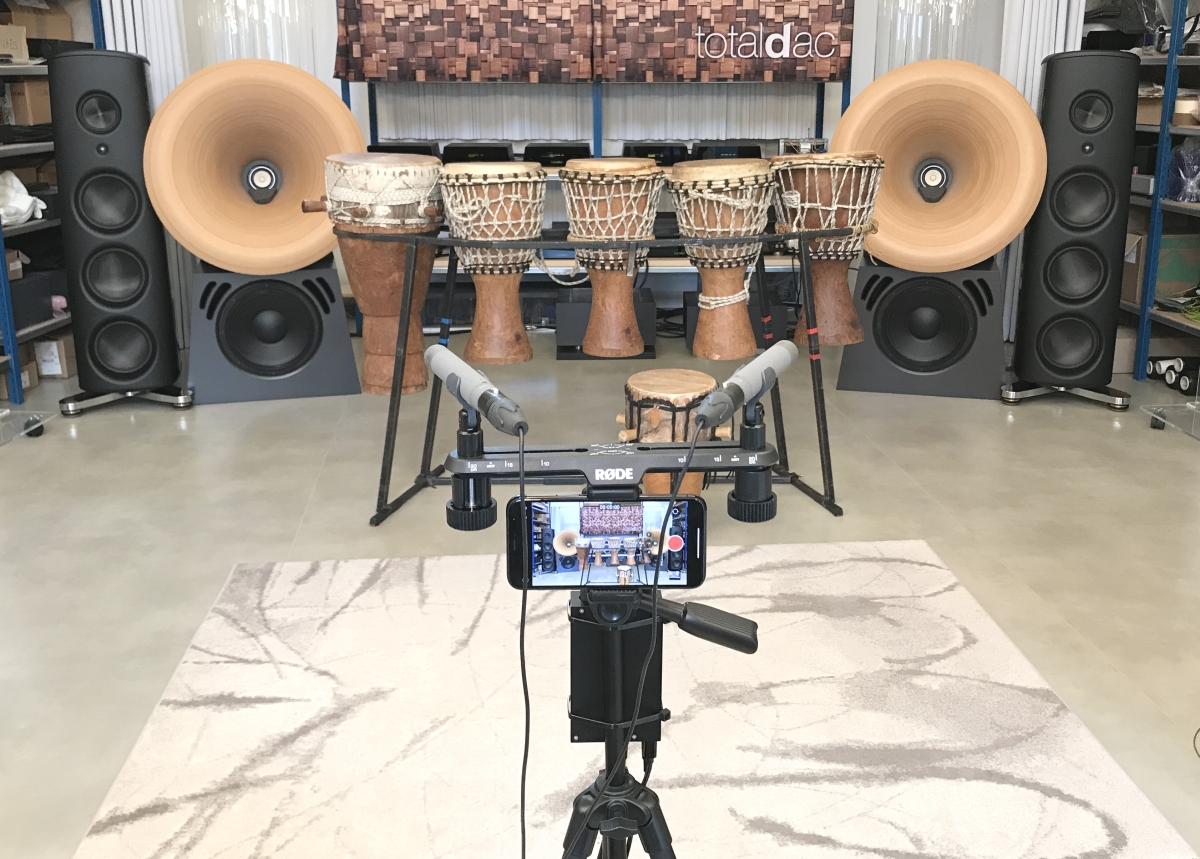 Cool Diabang: Bougarabou Voice:
flac audio file
Cool Diabang: Diambadong Spirit:
flac audio file
Cool Diabang: Taamala/Traveler:
flac audio file
Cool Diabang: au son des lutteurs/sound of wrestling:
flac audio file
Accordion improvisation - Christian Basset:
flac audio file
Chiara Bedeschi at accordion #1:
flac audio file
Chiara Bedeschi at accordion #2:
flac audio file
Chiara Bedeschi at accordion #5:
flac audio file
Accordion - Christian Basset, with new acoustics treatments in Totaldac auditorium (January 2023):
ADD flac file
DDD flac file

mobile phone: +33 6 18 03 14 08 (European time zone, Whatsapp compatible)