d1-direct DAC or DAC/streamer
The d1-direct has been designed and constructed to be by far the best sounding single box dac in the Totaldac range, alongside its brother the d1-seven.
The d1-direct is the only one-box DAC in the Totaldac range which has direct outputs from the R2R ladders.
The implementation of a new offset management as well as a special filtering technique have made this breakthrough possible.
The result is the highest possible potential for transparency, a quality that is shared only by its ultra high-end brother, the d1-twelve-mk2.
However we ask that you keep in mind that the d1-direct's unbalanced output of 1.6v renders it slightly less versatile than the Totaldac d1-seven model.
You can contact Totaldac to see if you system should have enough gain for this 1.6V source.
This DAC can also integrate the internal streamer option for a network use.
And don't forget, your d1 as every d1 DACs can be upgraded to a d1-direct!

"When you listening to other high end DACs, in some music pieces, you can feel a bit for digital signature, however, with d1-direct, you cannot feel any... it is NOT vinyl recordings sonic signature, but the analog and musical character are really fruitful." audiotechnique.com
"In fact, as trite and stale as the cliché sounds, I was hearing small details and sharp transients in familiar recordings
for the first time to a level of immediacy I had not experienced before.
So, take the d1-direct's abovementioned clarity and add dollops of exceptional transient attack, extraordinary dynamic expression,
a complete tonal palette, an expansive soundfield, focused imaging and all-out openness and you have the makings of a powerful and insightful music maker.
And a priceless reviewer's tool.
It's staying at SoundStage! Australia HQ as the new DAC reference.
PRODUCT OF THE YEAR 2021" Edgar Kramer, Sound Stage Australia
"Editor's Choice award" Matej Isak, MONO&STEREO
"It thrilled, surprised, wowed and disturbed me with its preternatural ability to translate digital content into emotionally-charged musical playback." Rafe Arnott, AUDIOSTREAM
"let me tell you, it's not even funny how much difference d-1 direct brings in the terms of the transparency, directness and natural sonic balance. Even after the first half hour I'm more than just affected by d-1 direct's potency!" Matej Isak, MONO&STEREO
"Brient has unleashed a music monster. What does this mean? It means it makes music sound like real people playing real instruments between the speakers in front of me. Few DACs at this price point or beyond have the ability to suspend disbelief while listening with your eyes closed like Brient's upper-echelon designs do.
Unpretentious, utterly effortless and imbued with flesh-and-blood tangibility to timbre and tone with transient speed that makes every note vibrate at the frequency of real life, the d1-direct will transport you to when the music was made." Rafe Arnott, AUDIOSTREAM
"the d1-direct is distinguished by a capacity of masterful exploration of the musical signal.", haute fidélité
"Totaldac d1-direct is arguably the best high-end audiophile-grade DAC in its price range" James Longman, AUDIOREPUTATION
"the most impressive DAC I've ever heard" Cha Ho-young, hificlub.co.kr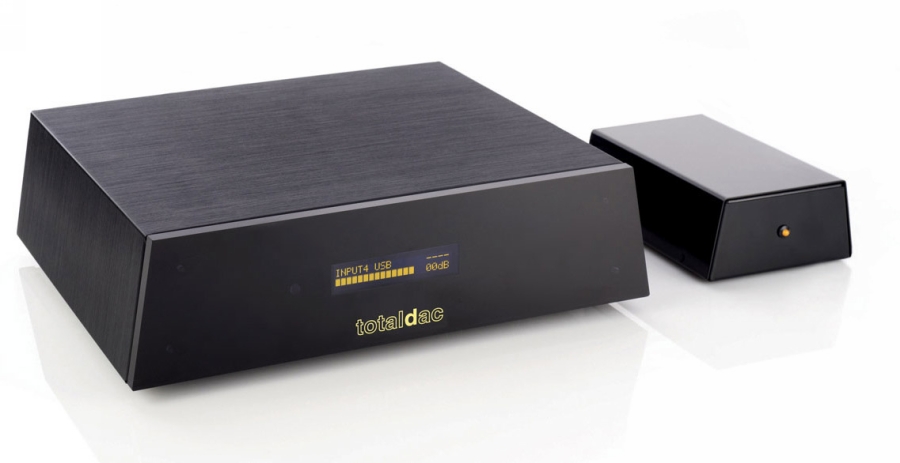 -192KHz asynchronous Xmos USB, optical, RCA and AES-EBU digital inputs, selected from a remote control.
-44.1KHz, 48KHz, 88.2KHz, 96KHz, 176.4KHz and 192KHz, 16 to 24 bit formats supported.
-as an option, DSD (DoP standard) supported on all inputs.
-embedded custom clock with anti-jitter FIFO memory.
-unbalanced 1.6Vrms RCA, the same unbalanced signal is also available on XLR connectors. No headphone output.
-volume control, adjusted by a remote control and an OLED display, works for all inputs, not only USB.
-phase polarity selected by remote control.
-non-oversampling DAC compensation filter activated or disactivated by remote control.
-display switched off by remote control or automatic.
-R2R DAC technology using 288 pieces of 0.01% VAR Bulk Metal® Foil resistors Vishay Foil Resistors.
-no active output stage, direct output from R2R ladders thank to new offset management and optimised filtering.
-external power supply to minimize the noise.
-aluminium and PMMA enclosure with massive pure copper antivibration plate.
-power consumption 14W (18W with the streamer option).
-DAC dimensions: height 110mm, width 360mm, depth 290mm.
-power supply dimensions: height 65mm, width 122mm, depth 180mm.
-weight: 7kg.

Available options:
-DSD (DoP) option.
-silver massive aluminium front panel.
-115V power option.
-BNC coaxial digital input instead of RCA.
-2, 3, 4 way active crossover or more, by associating several DAC boxes.
-Bass boost.
-live-power grade power supply.
Silver option: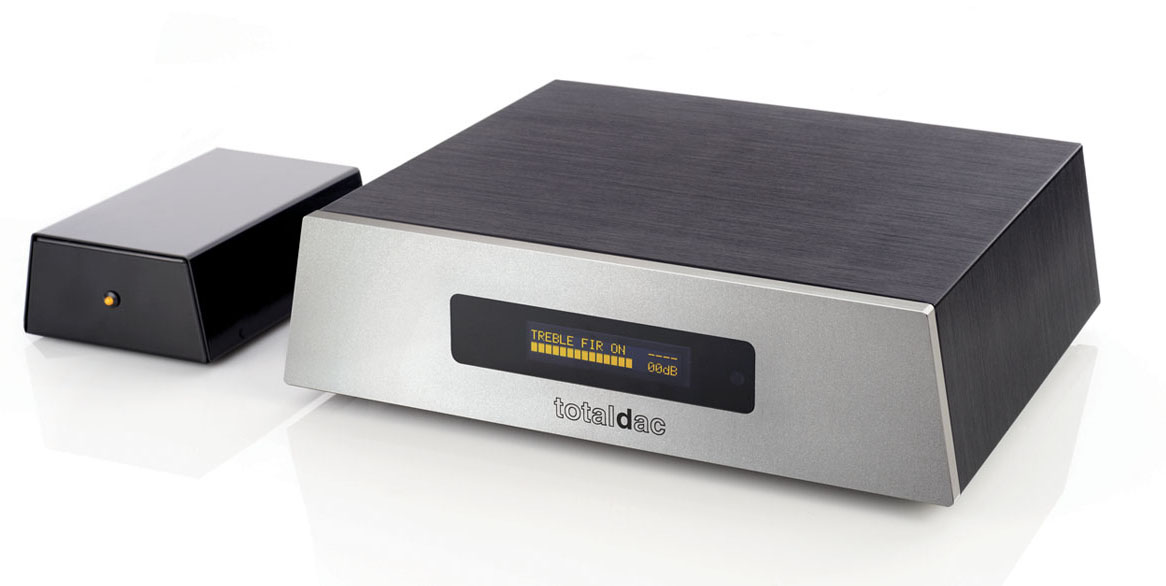 The new remote control supplied with all d1-direct DACs:

The d1-direct has been chosen as reference DAC by monoandstereo.com: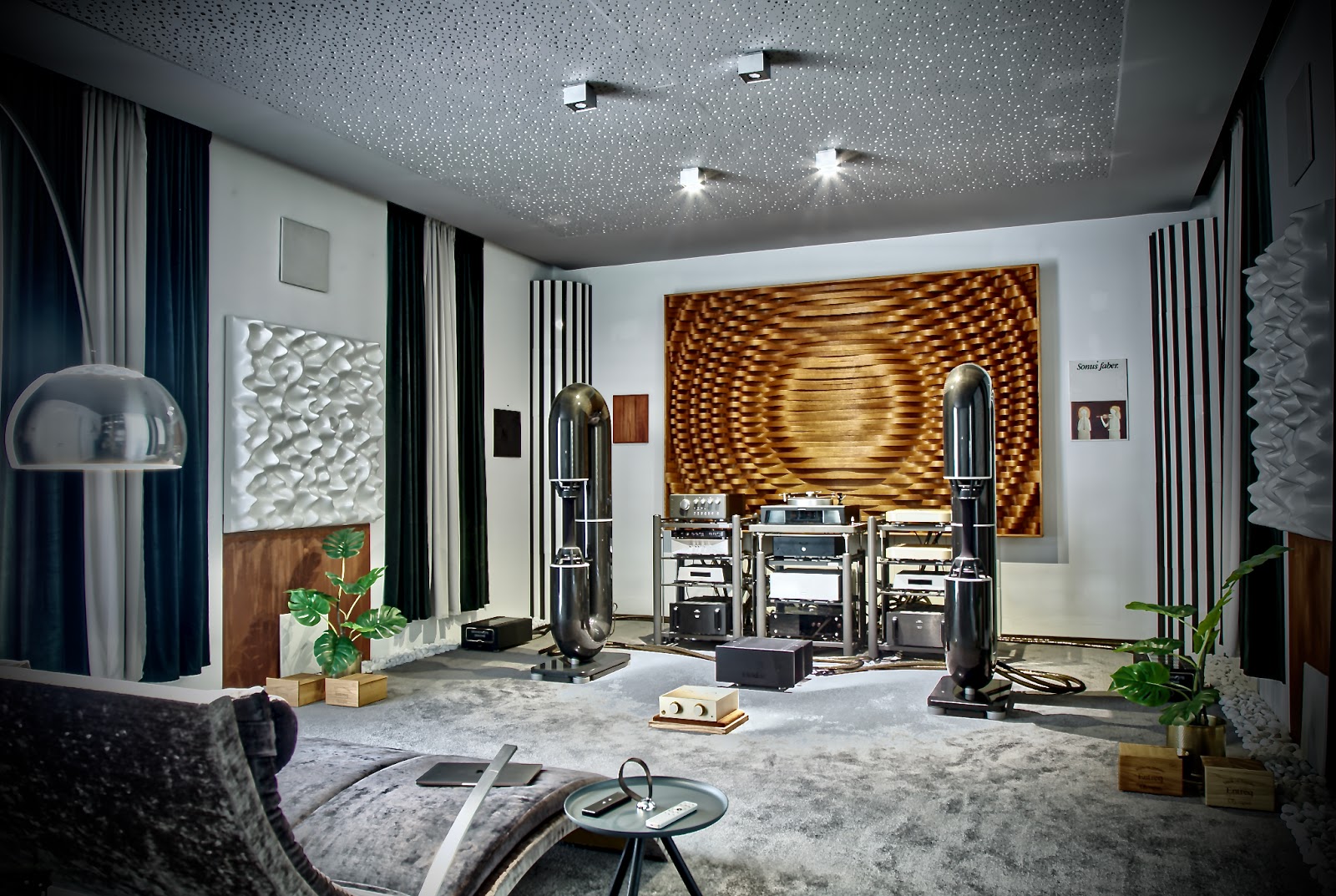 mobile phone: +33 6 18 03 14 08 (European time zone, Whatsapp compatible)